Fruits to Emerge as Widely Used Nutraceutical Ingredients to Fight Aging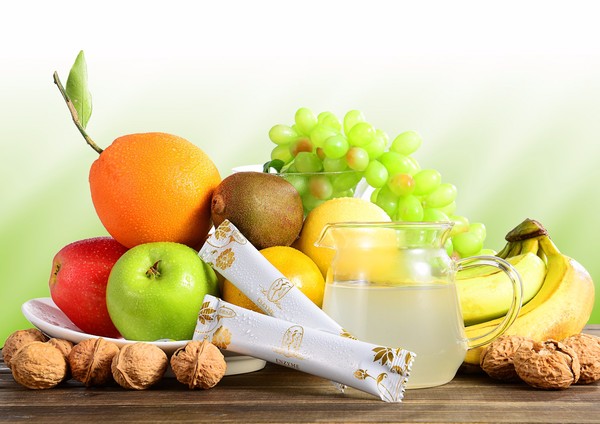 There has been a lot of research on anti-aging substances derived from food. However, most popular ingredients are coenzyme Q10, probiotics, phytoestrogens, and omega-3 fatty acids. The biggest challenge especially to fight anti-aging is to strategically combine nutraceuticals and cosmeceuticals to degenerative skin changes and to intervene biological anti-aging process.
Health Canada recently granted Fruit d'Or Nutraceuticals' Cran d'Or and Cran Naturelle cranberry seeds oils a Natural Product Number (NPN). This NPN will enable Fruit d'Or's cranberry seeds oils to be used in wide variety of products such as oil blends, dressings, chocolate blends, etc. Cranberry seed oil is rich in antioxidants and is also witnessing increasing demand for anti-aging and skincare products.
Along with this, it has also been found that citrus flavanone naringenin prevents cellular damage associated with aging damage. Naringenin is a flavanone that can be found in citrus fruits and tomatoes. Recently, this flavanone has found to have anti-aging effects on myocardial cells.
Fruits are emerging as popular nutraceutical ingredients in clarifying skin and in various anti-aging applications. Instead of using in cosmetic formulations owing to the formulation stability concerns and consumer aesthetics, fruits and barriers as nutritional agents are being chemically modified and being used as nutraceutical ingredients in anti-aging.
Mangiferin, a compound derived from mango provides cytoprotective and antioxidant action. It provides protection against UVB induced skin aging and DNA damage due to radiation, hence mangiferin is being applied on a large scale in anti-aging formulations. Apples and Oranges are being used as anti-aging nutraceutical ingredients. Resveratrol and grape seed oil are also being used as anti-aging nutraceutical ingredients as they are beneficial in treating skin aging and hyperpigmentation.
Ingredients suppliers are also considering the development of maclurin and iriflophenone, the bioactive compounds in mango peels for UV absorbing, skin brightening and other aging issues.
According to the report by Transparency Market Research (TMR), Nutraceutical ingredients are being used on a large scale in fighting the causes of anti-aging. Developing regions such as Asia-Pacific is expected to witness high-growth rate. Countries such as China, Brazil, Mexico, Russia, and Poland are also expected to experience significant growth in anti-aging nutraceutical ingredients market. By the end of 2020, China is expected to surpass Europe and North America in anti-aging nutraceutical ingredients, owing to the rise in disposable income and increasing investment.